Former Police Officer Records Song, 'Thin Blue Line'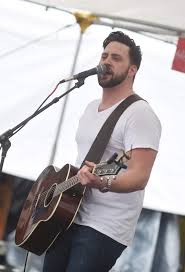 Former Baton Rouge police officer Caleb Paul, a member of the country music band The Gillis Silo, recently wrote a song honoring fallen law enforcement officers titled The Thin Blue Line.  You can purchase the song here.
On July 14th, 2016 and in the wake of the Dallas Police shooting, Caleb penned a song that humanized Police Officers and honored their daily sacrifices. Just four days later tragedy struck again in his hometown of Baton Rouge, LA where he served 4 years as a Police Officer. This tragedy gave even greater meaning and purpose to his song. Since then thousands of law enforcement Officers and their family members have listened to Thin Blue Line as a way to heal from their losses, and remind them that there are still many people who hold Police in a high regard.