Former Chicago Police Officer Dies From 1988 Shooting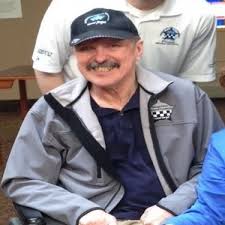 Bernard "Bernie" Domagala, a former Chicago police officer who was left with brain damage after he was shot in the line of duty 29 years ago, died Tuesday as a result of his injuries. He was 66.
An autopsy performed Thursday showed Domagala died of complications from a bullet wound to his head, and his death was ruled a homicide, according to the Cook County medical examiner's office.
"The City of Chicago has lost a true hero," the Chicago Police Memorial Foundation said in a statement about Domagala, a father of three sons who became a Chicago cop in 1981. "Despite the many challenges his life held for him since being injured, he never lost his love for the two most important things in his life: his family and the Chicago Police Department."
The Chicago Tribune reports that on July 14, 1988, Domagala, then 37, was working as a member of the department's Hostage, Barricade and Terrorist unit when he was shot in the forehead as he and other officers surrounded a home in the 7200 block of South Stony Island Avenue. Domagala was shot by a former Chicago police officer who had barricaded himself inside the home after shooting a mover trying to evict him.
After Domagala was wounded, police fired at least 50 tear gas canisters into the home before the former officer, Tommie Lee Hudson, surrendered after an eight-hour standoff, waving a white flag on a stick.
Police said Domagala was shot when he peeked around a corner of the garage toward the home. He was then taken to Michael Reese Hospital and Medical Center, where he underwent about six hours of surgery to remove a lead ball, which was fired from a revolver, from a bone behind his ear.
Hudson was later charged with several crimes, including attempted murder, aggravated battery and armed violence. A psychiatrist later found Hudson to be mentally ill and he was committed to a state mental health facility. He died in the 1990s.
Mayor Rahm Emanuel also offered condolences to Domagala's family, saying his death is an example of the dangerous job that police officers face on the streets.