Fallen Police Officers Honored In Moab Ride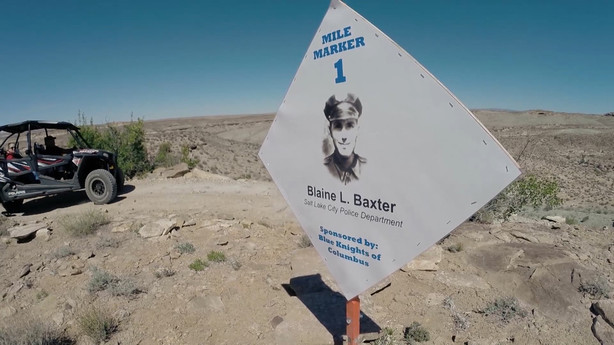 Photo Courtesy: Mike DeBernardo, KSL TV
---
It's no secret the riding trails in Moab are busy year-round. But on Saturday, one trail was busier than it normally is and there's a good reason why.
Draper Police officer Pat Evans was among the crowd at the "Fallen Peace Officer" trail on the north end of Moab Saturday morning. Evans always looks forward to his Moab weekends, but this one is different than others, he said.
"This is an opportunity for families to get together and have a good time," Evans said.
Every year for the past five years, the Utah Peace Officers Association Utah Peace Officers Association holds a memorial weekend in Moab. This year the association honored 14 of Utah's fallen police officers.
Police officers and their families from all over Utah traveled to Moab to participate in the annual law enforcement memorial ride.
During the weekend, temporary displays of Utah officers who died in the line of duty can be seen at every mile marker to honor and remember their sacrifices.