Fallen Deputy Hailed A Hero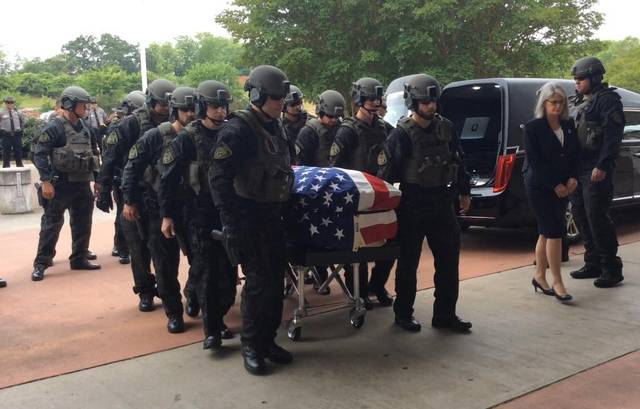 Lean and muscular with a chiseled jaw, T.J. Freeman looked every bit the street cop that he was.  His back bore a tattoo that stretched shoulder to shoulder: "Blessed are the peacekeepers."  It was as if he was born to be a police officer. His mother's family name was Justice.
He was a Bibb County sheriff's deputy, a SWAT officer, a narcotics investigator, a canine handler.
A preacher who spoke at Freeman's funeral Monday said being a lawman "came out of his pores."  Lying in his casket as mourners paid their respects, Freeman had on a pair of white Oakley sunglasses.
The song played at the end of the service was "Bad Boys," the theme from the television show "Cops."
But that was Freeman.  He was bad news for bad guys.
Freeman, 29, was killed in a car chase last Thursday morning.
Read more here: http://www.macon.com/news/local/article76492012.html#storylink=cpy