Deputy Shot, Killed Chasing Burglary Suspects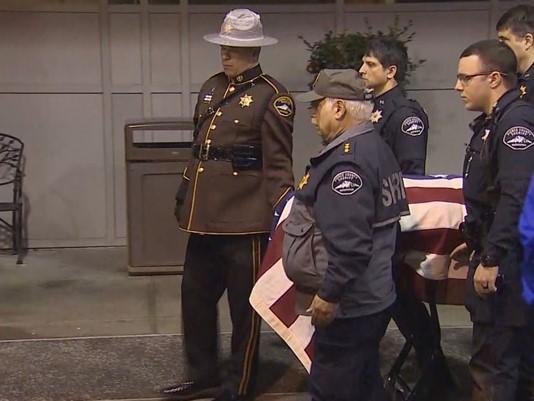 Pierce County (WA) Deputy Daniel McCartney, 34, was killed late Sunday night when he was chasing two burglary suspects.
He was responding to a home invasion when he was shot and killed.
McCartney was a Navy veteran and a father of three young boys.
One of two suspects was also killed during the exchange, according to the sheriff's department.
The Pierce County Sheriff's Department posted early Monday on its Facebook page that the deputy was shot just after 11:30 p.m. while responding to a report of an intruder at a residence on 200th Street East in the area about 15 miles southeast of Tacoma.
"During the 911 call, dispatchers could hear screaming and a scuffle taking place," the sheriff's office reported.
The deputy arrived on scene and became involved in a foot pursuit with a male suspect, during which shots were fired and the deputy was struck.
"He chased after him and there were shots fired," sheriff's spokesman Ed Troyer said in an interview.
The suspect fled the area on foot and a massive manhunt is underway.
Bethel School District canceled all classes for Monday out of "an abundance of caution," it reported on its Facebook page.
Some roads in the area are closed.
"He is a young deputy who signed up to watch over other people," said said Pierce County Sheriff Paul Pastor. "He had an ethic, an ethic in his heart for doing something for other people. Know that. People in the community need to know that."