Deputy Recognized 130 Years After Death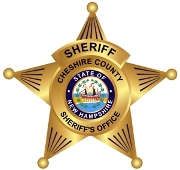 A deputy sheriff mortally wounded while assisting a woman in leaving an abusive husband 130 years ago is finally being recognized for being killed in the line of duty.
The Union Leader reports that Cheshire County (NH) Sheriff Eli Rivera plans to honor the late Deputy Sheriff John Stratton Walker Sr. in a ceremony at the Cheshire County Complex in Keene at 10 a.m. May 19, he said in a statement Monday.
The ceremony is being held after intensive research online, visiting libraries and contacting relatives, he said.
"Based on the criteria set for inclusion on the National Law Enforcement Officers Memorial, this tragic event qualifies Deputy Walker as "killed in the line of duty" death and a request for inclusion to the National Law Enforcement Officers Memorial is in progress," Rivera said in the statement.
The New Hampshire Law Enforcement Officers Memorial committee has voted and approved the induction of Deputy Walker on the New Hampshire Law Enforcement Officers Memorial wall located in Concord.
According to Rivera's research on March 16, 1886, Walker was assisting a Mrs. Jennings remove some of her belongings from her home in Walpole.
"She was in an abusive relationship and the abuse led Mrs. Jennings to start divorce proceeding. She asked for the assistance of the Cheshire County Sheriff's Office to assist with the removal of her belongings."
Walker was sent to assist, according to a news article of the time, Rivera said. "The husband, Mr. Charles Jennings, was cooperative during the removal until the wagoner assisting with the removal of Mrs. Jennings property by accident loaded a box that Mr. Jennings did not want removed from the home. He became enraged and attacked Deputy Walker with an axe striking him in the head and arm, causing severe injuries to Deputy Walker."
Walker never recovered from his injuries and died on April 22, 1886, of blood poisoning and typhoid fever. Both news articles and Walker's death certificate say his death was due to the injuries he sustained from the axe attack. Jennings's lawyers at the time argued that his attack wasn't necessarily what killed Walker, according to the Cheshire County Historical Society's account of the story.
Rivera said while one news article from the time era indicates Walker was not on duty, several other news articles of the day say Walker had been on duty thus qualifying him for the honor he never received and that Rivera wants to correct.