Deputy Killed By Car While Searching For Orlando Police Officer Killer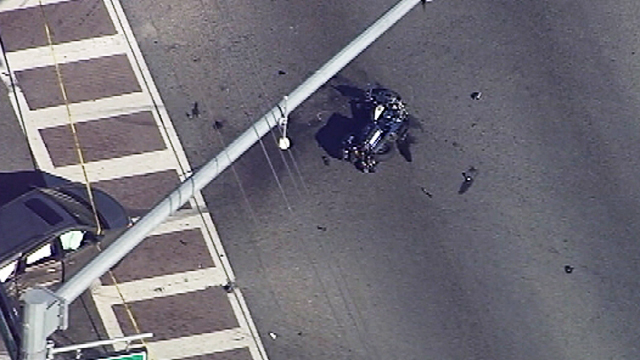 WFTV reports that a Orange County motorcycle deputy was hit and killed by a van Monday while working a perimeter in the search for the suspected gunman in the death of an Orlando police officer, according to the Florida Highway Patrol.
The crash happened on Pine Hills Road and Balboa Drive at about 9:43 a.m.
"In my 36-year career, this is probably one of the toughest days in my career," said Orange County Sheriff Jerry Demings.
The van was traveling north on Pine Hills Road as the deputy was traveling south.
The van made a left turn into the direct path of the motorcycle, which struck the right side of the van.
"Based on eyewitness testimony, he had a green light and he was not traveling at any inordinate rate of speed," said Demings.
The deputy was taken to Orlando Regional Medical Center, where he later died from his injuries.
The driver of the van was not hurt.
Authorities said Markeith Loyd, 41, is accused of fatally shooting Orlando police Sgt. Debra Clayton Monday morning numerous times at the intersection of Pine Hills Road and North Lane.