Deputy Hurt In Shootout Was Pro Athlete Before Joining Law Enforcement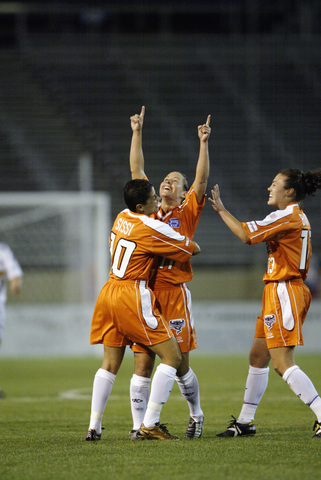 The deputy who fought for her life in a shootout in Warren County (Ohio) Thursday is a Mason native who joined law enforcement after a career as a professional soccer player.
Deputy Katie Barnes was responding alone to a report of a domestic disturbance at the Orchards of Landen apartment complex at about 9:45 p.m. Thursday when 19-year-old Mohammed Abdou Laghaoui opened fire, hitting her in the lower abdomen, according to Warren County Sheriff Larry Sims.
Barnes, 35, is a graduate of Mason High School and West Virginia University, where she excelled on the soccer team as an All-American athlete. She was drafted as a professional soccer player and was also a member of the U.S. national team pool.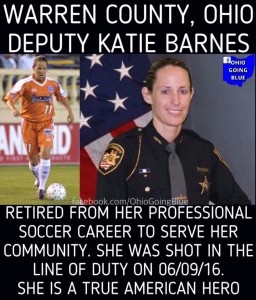 Soccer took Barnes around the country. She played for pro teams based in North Carolina, California and Indiana, and was an assistant coach at the University of Alabama. Her time on the field earned Barnes several championships and cup titles, and numerous accolades.
"Whatever Katie did, it was 100 percent, or 130 percent," her father, Gary Barnes, said.
He added that her work ethic didn't just apply to the soccer field, but also to her career in law enforcement.
Sims said Barnes has been with the sheriff's department for about seven-and-a-half years. She started as a corrections officer at the jail before becoming a deputy.
"She was tremendous," Sims said. "She's a very athletic young lady. I think some of that was a benefit for her in trying to get away from this individual with this assault rifle. We expect her to recover from this. She's just a very strong individual."