Deputy Among 8 Killed In Mississippi Murder Spree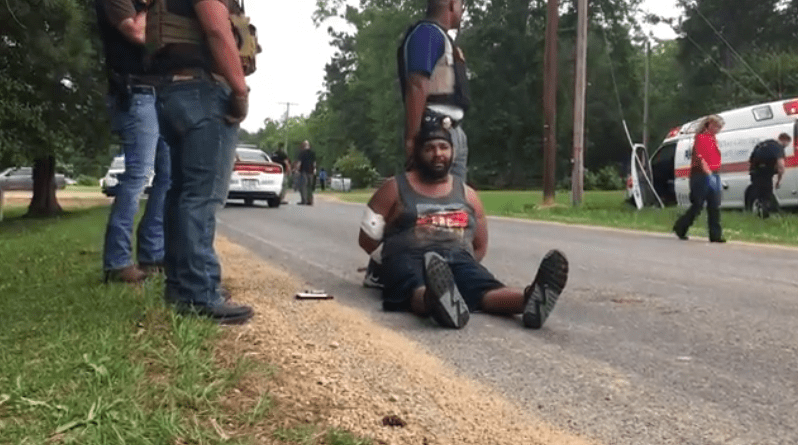 Photo:  Courtesy: Clarion Ledger, still image from video.
---
A Mississippi Deputy William Durr, age 36, was among eight people shot and killed Saturday and a suspect in the murders is in custody, The Daily Leader reports.
Mississippi Bureau of Investigation spokesman Warren Strain said the shootings occurred at three separate homes Saturday night in rural Lincoln County.The area is about 68 miles south of Jackson.
None of the victims were identified.
The suspect, Willie Cory Godbolt, was taken into custody Sunday morning following the shootings.
Footage of a handcuffed Godbolt being held police on the East Lincoln Road near Brookhaven has been posted by the Clarion Ledger. It shows the man giving a reporter his versions of events.
In the video, Godbolt says his estranged wife and her partner had been threatening to take away his children.
"Then somebody called the officer, people that didn't even live at the house. That's what they do, they intervene and it cost him his life," he says. "I'm sorry."
Asked by the reporter what he thinks his future will hold, he replies: "Death".
"I ran out of bullets. Suicide by cop was my intention. I ain't fit to live," he adds.