CHP Motor Officer Crashes, Has Major Injuries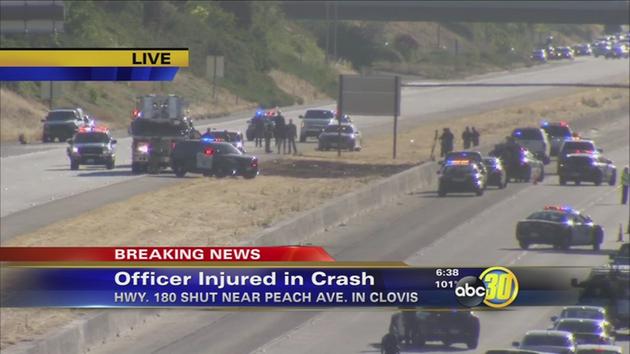 ABC 30 reports that a California Highway Patrol officer was responding to another incident, riding on the shoulder of the lane on a motorcycle, when the driver of a red Chevrolet Silverado lost control of their vehicle for reasons that are still under investigation and hit the officer from behind.
The motorcycle flipped over the median and caught fire due to the crash, and the officer was seriously injured.
The driver of the Chevrolet stopped at the scene and is cooperating as authorities conduct an investigation.