California Deputy and Service Officer Killed In Fiery Crash Responding To Burglary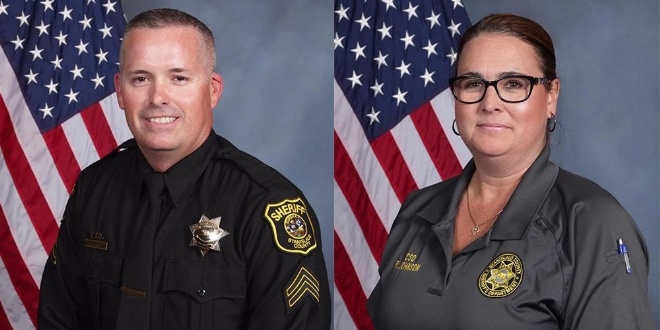 A Stanislaus County (CA) sheriff's deputy and community service officer were killed Saturday morning in a fiery crash in Modesto.
Deputy Jason Garner, 41, and community service officer Raschel Johnson, 42, were killed after their car crashed near Crows Landing Road and Seventh Street, the California Highway Patrol said.
KCRA reports that the pair were responding to a prior burglary call about 8:19 a.m. that was not in progress when for an "unknown reason the vehicle left the roadway and crashed into a building," the Stanislaus County Sheriff's Department said.
Their car caught fire after hitting an auto wreckage business, the CHP said.
Garner worked with the Stanislaus Sheriff's Department for nine years and six months. He is survived by his wife and four children.
Johnson worked with the department for 15 years and five months. She was a community service officer for eight years. She is survived by her mother, father and three children.