Arkansas Police Chief And Deputy Shot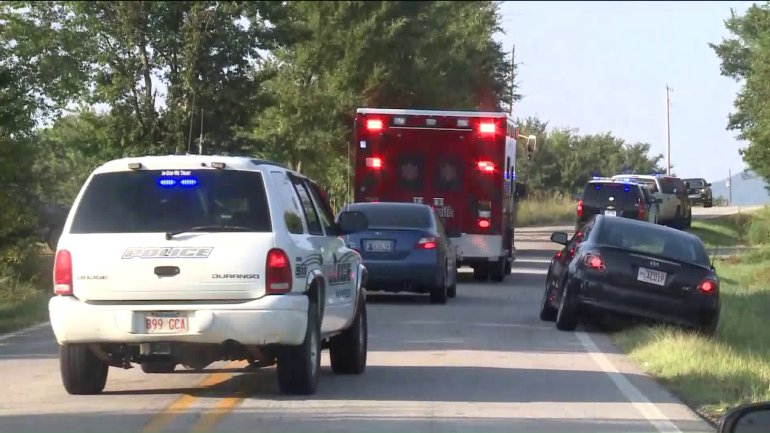 At least two law enforcement officers were shot by a Greenwood (AR) man on Wednesday in Sebastian County (AR) , according to the Sebastian County Sheriff's Office.
The suspect has been identified as Billy Jones of Greenwood.
One of the officers is a Sebastian County deputy and the other is the Hackett Police Chief Darrell Spells.
Both officers were taken to Sparks Hospital in Fort Smith. The Sebastian County deputy is in critical condition and the condition of the Chief is not yet known.
The Sebastian County Sheriff's Office, Fort Smith Police, Greenwood Police and Arkansas State Police are all responding to the shooting.
A huge contingent of heavily armed police surrounded Jones' home after the shooting and he is believed to be barricaded there.
Sources indicate that the shooting suspect is not being cooperative and is carrying a semi-automatic weapon.
Law Officer Editor In Chief Travis Yates grew up in Hackett, Arkansas.  We contacted him this morning after hearing about the shooting.
Yates states, "My heart breaks for my hometown. Law enforcement needs to understand that no law enforcement officer is immune to the violence we are seeing and citizens need to know that the time is now to get behind law enforcement."