Arizona Police K9 Dies In The Line Of Duty After Rescuing Hikers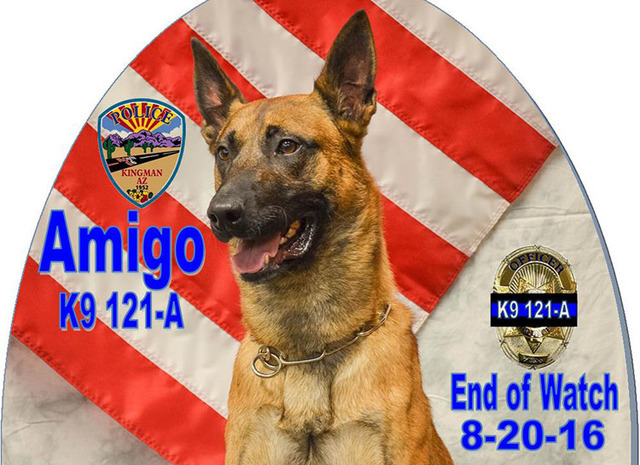 The Kingman (AZ) Police Department reported "with deep sadness" the death of K9 Amigo, a three-year old Belgian Malinois, near White Cliffs on Saturday.
Amigo died of heat exhaustion while rescuing two injured hikers in Kingman on Wednesday near the top of the mountain range. He had been serving with the police department for one year.
The two hikers were rescued and treated for minor injuries.
After the rescue Amigo was taken to a local vet where he showed signs of heat exhaustion. He was later transported to an advanced care veterinary hospital in Las Vegas where he eventually succumbed to his injuries.