Los Angeles County Sergeant Killed After Responding To Burglary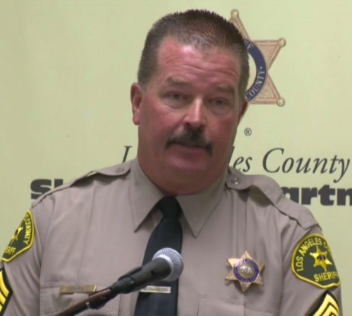 Photo Courtesy:  LASD – Sergeant Steve Owen

Update (4 pm PST):  Los Angeles County Sgt. Steve Owen was pronounced dead at the hospital.
---
Update: The Los Angeles Times is reporting that a Los Angeles County Sergeant is in 'grave' condition after being shot while another deputy has been injured but it is not yet known how that injury occurred.
The suspect has been taken into custody behind a house in the area of the shooting.
---
[sc name="Article Mobile Ad" ]
Authorities in Southern California were searching for a gunman Wednesday after two Los Angeles County sheriff's officers were shot while responding to a burglary call.
The shooting occurred in Lancaster, about 70 miles north of Los Angeles, at around 12:40 p.m. local time. Residents of the surrounding communities were told to shelter in place and the Los Angeles County Sheriff's Department requested aid from surrounding police agencies. SWAT units were en route to the area.
Students at nearby Antelope Valley College took to social media to report hearing gunshots.
No description of the suspect was immediately available.