LAPD Officer Shot, Suspect Killed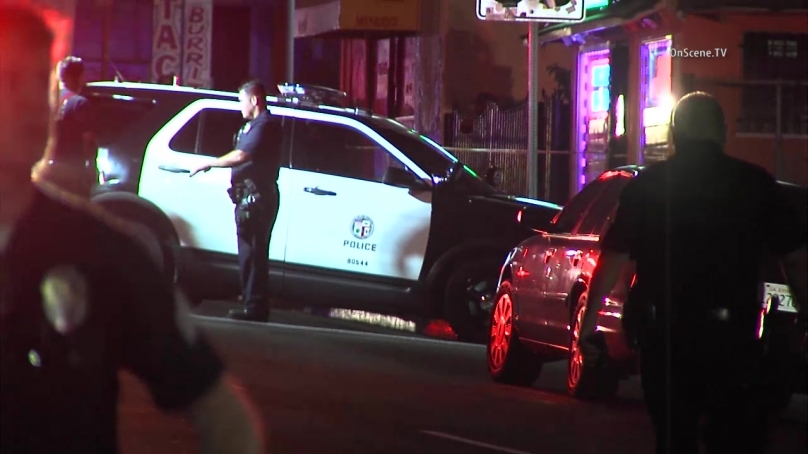 Two Los Angeles police officers were wounded in a shootout in Los Angeles in which an armed suspect was shot and killed, local media reported.
The shooting began after the police chased the armed man on foot in Boyle Heights, a largely Latino neighborhood, late on Friday, the Los Angeles Times reported.
In the subsequent exchange of fire, the suspect was killed, one officer was shot in the shoulder and the other suffered a back strain, according to the newspaper.
The LA Times reports that several members of the LAPD's command staff were at the shooting scene. Chief Charlie Beck was with the wounded officers at the hospital.
Beck stopped by the shooting scene shortly before midnight, telling reporters he had visited with the wounded officer, who the chief said was a "very tough young man." The officer's wife and baby daughter were with him at the hospital, Beck said.
"I worry about this every night," the chief said. "We're very, very, very lucky that we didn't lose a Los Angeles police officer."