Multiple Dallas Officers Shot During Protests; 3 Dead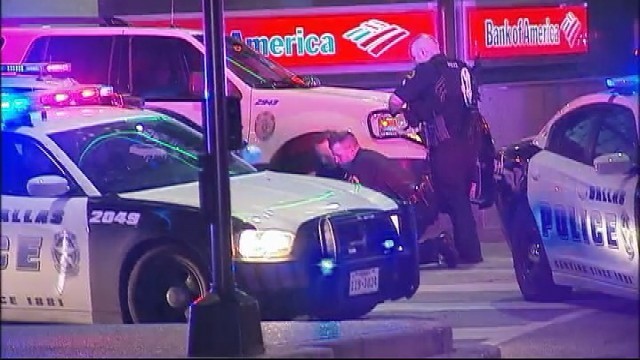 Our sources are telling us that 10 Dallas Area Police officers were shot Thursday evening during a protest in downtown Dallas.
Three Are dead.  One DART Officer and two Dallas Officers.  Three other officers are in critical condition. Others are reportedly in surgery at this time.
Two suspects were involved and one remains outstanding but contained in the immediate area.  One suspect is currently in custody.
The shooting happened just before 9 p.m. as the protesters were marching near Lamar and Main St.
Various reports indicate from 12-50 shots were fired randomly into the crowd from a roof.
Witnesses are indicating that officers and protesters were targeted.
Dallas SWAT is on the scene.