Officer Arrested: Accused of Exposing Himself Outside Walmart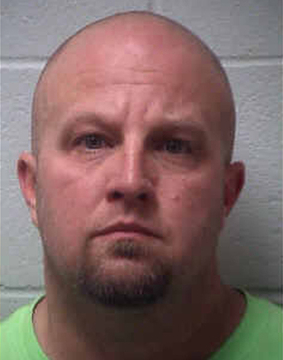 Photo: CSU police officer Anthony Free, accused of public indecency.
A Clayton State University police officer has been charged with public indecency and taken into custody at the Henry County Jail, according to a WSB-TV news report.
CSU police officer Anthony Free, has been accused of exposing himself to a woman outside a Walmart store in McDonough, Georgia.
[sc name="Article Mobile Ad" ]
Free posted bail and was released from jail and scheduled for a hearing of this municipal charge on Nov. 30.
Free has been placed on leave by Clayton State University.  And WSBTV reported that CSU officials will conduct an internal affairs investigation to determine any further administrative action.