Must See: Captain Clay Higgins Warns Ruthless Gang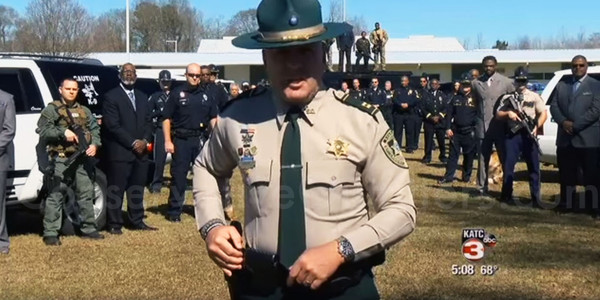 We love Captain Clay Higgins here at Law Officer.  His latest video is a must see.
Call the following numbers if you know the whereabouts of these wanted men: U.S. Marshals Fugitive Task Force Officer Tyler Folse (337) 277-9667, Louisiana State Police Criminal Investigator Anthony Pardo (337) 400-9064 or email anthony.pardo@la.gov, Trooper Paul Dubois at (337) 277-3503 or email paul.dubois@la.gov
---
Update:  The ACLU questioned this video and Captain Higgins has challenged them to a debate.  Read the story here.