Mistrial Declared In Fort Worth Police Officer's Trial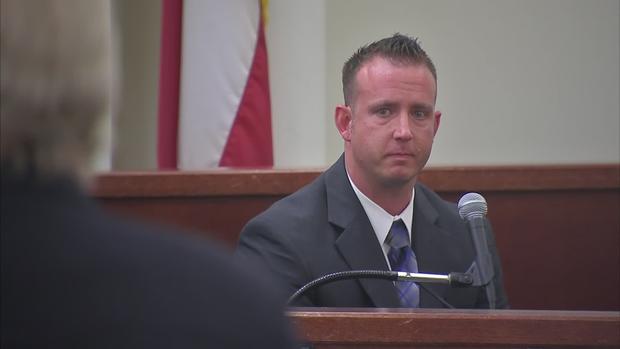 Photo Courtesy: NBCDFW
---
A Tarrant County judge has declared a mistrial in the case of Fort Worth police officer who shot a man holding a barbecue fork.
The jury was deadlocked Wednesday morning, and the judge sent in an Allen charge, asking the jury to reconsider and keep deliberating. They sent back a note saying they were deadlocked 5-7 and wouldn't agree on a verdict.
The jury deliberated for four and a half hours Tuesday, and almost two hours Wednesday.  It is unknown whether the jury vote was in favor of the defense or prosecution.
Fort Worth police officer Courtney Johnson faced a charge of aggravated assault by a public servant. If he was convicted, he could have faced up to 99 years or life in prison.
In 2015, Johnson responded to a call of someone banging on a neighbor's door with a knife and encountered Craigory Adams holding what turned out to be a large barbecue fork.
Adams had dropped the fork at his feet and dropped to one knee, when Officer Johnson says he accidentally shot him.
Experts testified that Officer Johnson did pull the trigger as a "sympathetic reflex" when he racked the shotgun in warning with his other hand.
"You didn't intentionally shoot this man did you?" Lane asked during testimony. "No sir, I did not," Officer Johnson replied, his voice breaking with emotion.
NBCDFW reports that Craigory Adams said that Officer Johnson used a racial slur before shooting him.  Adams has a mental impairment and was not in court when the mistrial was declared.
Johnson left court Wednesday surrounded by police officers, and made no comment.