Missing K9 Found Dead Near Home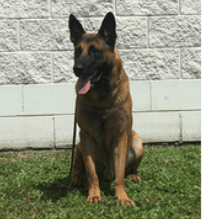 A highly-trained police dog was found dead less than a mile from the home of his handler.
The German Shepherd named Edo had been the subject of a search  since he was reported missing from his cage Saturday night in the open garage of his handler, Charlotte County (FL) Sheriff's Deputy Sean Davoli.
"He's understandably devastated," said Charlotte County Sheriff's spokesperson Katie Heck. Edo, who was trained in both patrol and drug detection had been Davoli's constant companion for two years.
A necropsy of the dog's body showed internal injuries consistent with being struck by a car.
An investigation has been launched on how K9 Edo escaped from his cage.