Metropolitan Police Test Hydrogen Powered Scooters For Patrol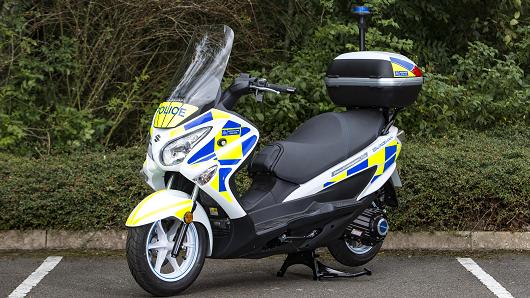 The U.K.'s Metropolitan Police Service has launched a trial to test hydrogen-powered scooters on the streets of London.
In an announcement on Monday, the Met said that seven Suzuki Burgman Fuel Cell zero emission hydrogen scooters would be trialed as part of its "operational capability."
The trial is set to last for 18 months, with the hydrogen fuel cell scooters being used by Police Community Support Officers in the Roads and Transport Policing Command.
CNBC reports that the Met's decision to trial the zero emission scooters reflects a wider drive to boost London's air quality and environment. The Mayor of London, Sadiq Khan, wants London to become a zero carbon city by 2050.