Maryland Officer Killed In Planned Ambush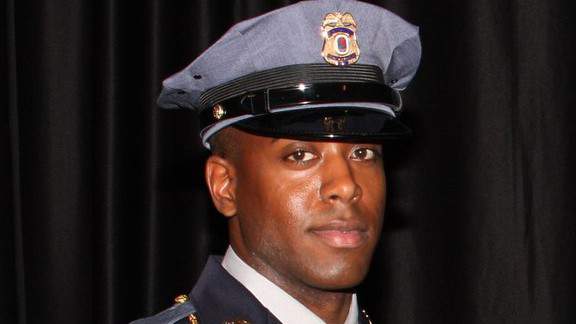 Police Officer Jacai Colson was shot and killed from ambush at the Prince George's County Police Department's District III police station at 7600 Barlowe Road.
At approximately 4:30 pm two men fired shots at the police station in an attempt to lure officers outside. Responding officers, including Officer Colson, exchanged shots with one of the men. Officer Colson and one of the subjects were shot. They were both transported to a local hospital where Officer Colson died.
The second subject was arrested in a nearby fast food restaurant.
Officer Colson had served with the Prince George's County Police Department for four years.  Officer Colson was a native of Pennsylvania who graduated from Randolph-Macon College in Ashland, Virginia, in 2009.
Fraternal Order of Police President John Teletchea described the attack as "unwarranted, unprovoked, unprecedented and unacceptable."
He remembered Colson as someone with an infectious smile and tremendous personality.