Man Strangles Police Officer After Traffic Stop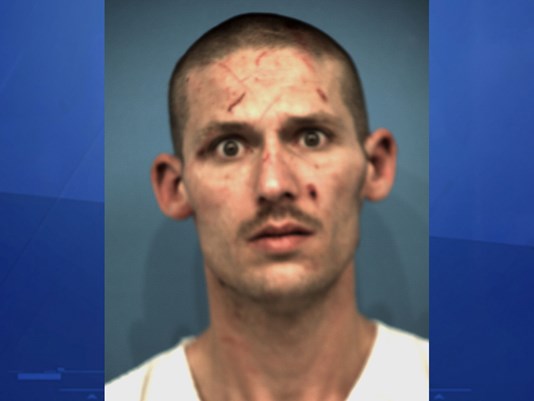 A Cedar Park (TX) police officer is recovering after he was allegedly assaulted during an early morning traffic stop Friday.
Police said the officer attempted to pull over Nicholas Curtis, 30, around 3:15 a.m. for not having a rear license plate. Curtis allegedly abandoned the bike at South Cougar Avenue and Brushy Creek Road and fled on foot. The officer – who has not been identified as of Friday afternoon – caught up with Curtis. Curtis allegedly became "physically combative including attempting to strangle" the officer.
[sc name="Article Mobile Ad" ]
The officer used his Taser on Curtis in an effort to subdue him. Two back up officers responding arrived, and Curtis reportedly continued to be combative as he was taken into custody.
Police said the officer who was assaulted "was treated for his injuries at a local hospital and released."
Cedar Park Police Chief Sean Mannix issued the following statement:
"This incident and incidents like it are a reminder of how dangerous policing can be and how quickly a situation can turn. It is also an example of the immense dedication our officers have to protecting this community even when it requires risking their own lives. I am so proud of everyone for their professionalism and for the decisive resolution of an encounter where use of lethal force was a very real and reasonable possibility. This kind of quiet heroism is reflective of not only the Cedar Park Police Department, but police departments across America."