Man Shoots 7 At Pool Party Before Police Shoot Him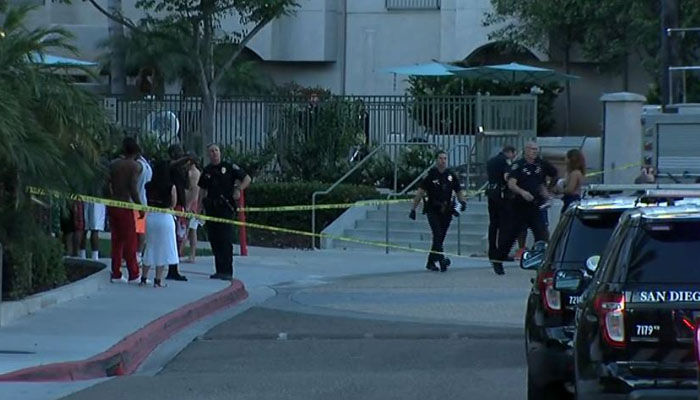 Photo Courtesy: KUSI/CNN
A man gunned down seven people at a birthday pool party in an apartment complex near the University of California, San Diego, killing one woman before officers shot and killed him, authorities said.
Investigators don't yet know why Selis opened fire.
Several victims underwent surgery, and others were in critical condition late Sunday.
A police helicopter arrived first, and the pilot reported seeing multiple victims on the ground and that Selis appeared to be reloading in the pool area, Zimmerman said.
Three officers arrived and shot Selis after he pointed a large-caliber handgun at them.
Police believe Selis and one of the partygoers lived in the complex, police said.