Photo Courtesy:  WLS
---
An Illinois man stole a bulldozer and drove it around the streets, backing over a Kankakee (IL) police car when officers tried to stop him.
Kankakee Police said they received a call at about 3:15 a.m. saying a John Deere bulldozer was spinning around in the street near the intersection of North Schuyler Avenue and East Mulberry Street. When officers responded, the bulldozer was driving south on Schuyler.
ABC11 reports that when an officer attempted to stop the bulldozer, but the driver put it in reverse and backed over the front of the officer's squad car. No one was injured, but the car was heavily damaged.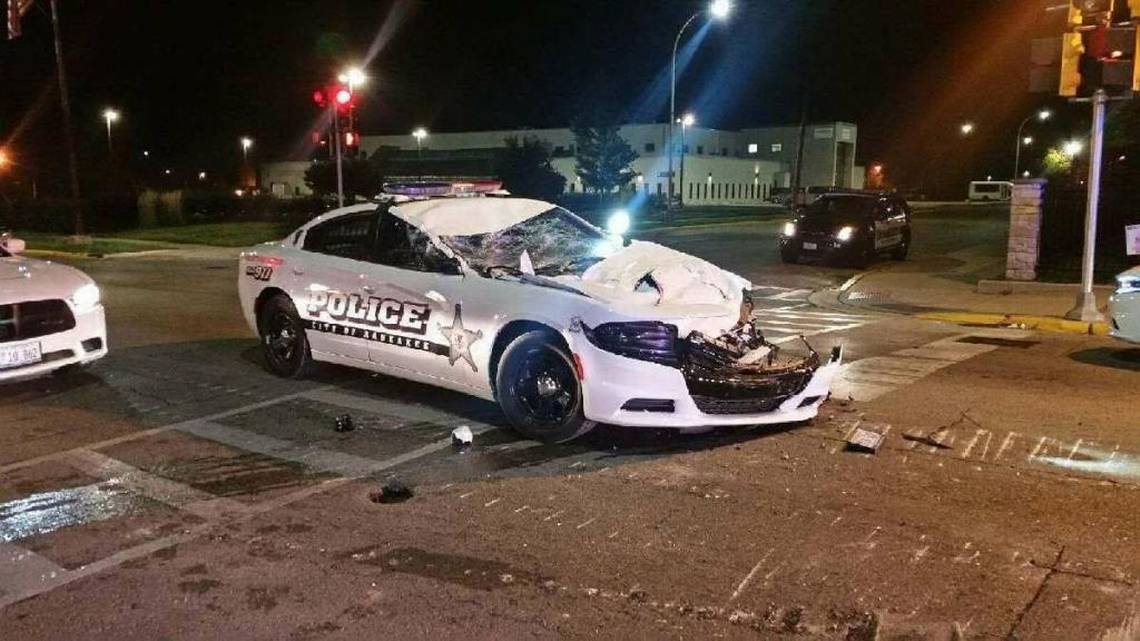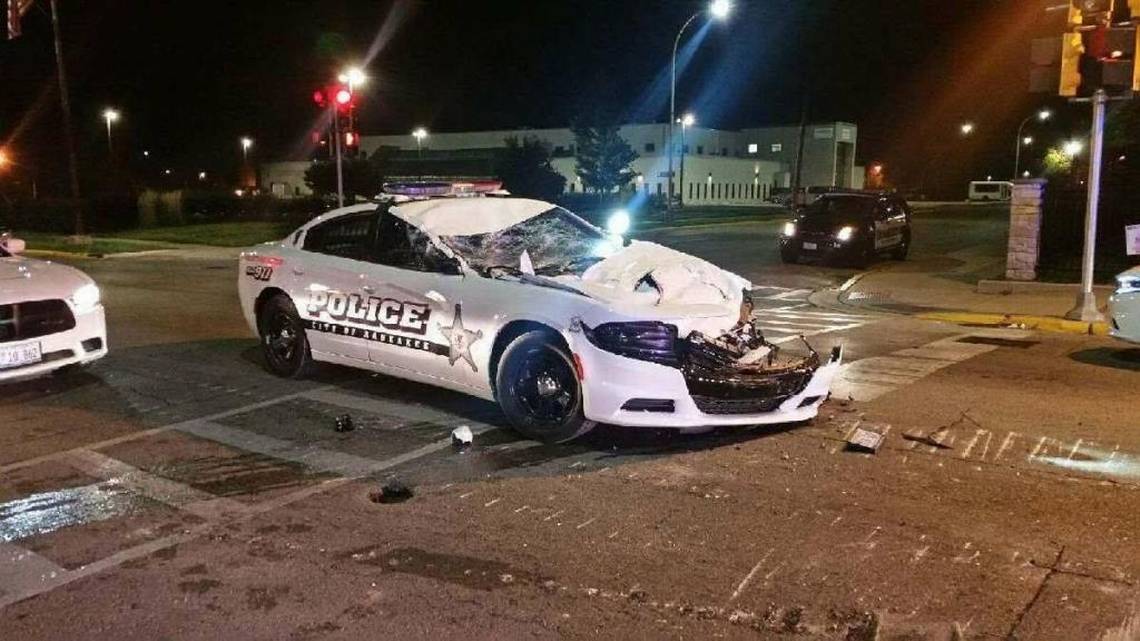 Police then followed the bulldozer down Schuyler for 12 more blocks before a cab windows was broken and officers subdued the driver with a Taser.
The driver was identified as Austin White, 18, of Bourbonnais. He was taken into custody and then to St. Mary's Hospital to be treated for injuries.
The bulldozer was stolen from a construction site and driven for four and a half miles before White was stopped.
Law Officer is the only major law enforcement publication and website owned and operated by law enforcement. This unique facet makes Law Officer much more than just a publishing company but is a true advocate for the profession.