Rogers County (OK) Sheriff Scott Walton wrote an open letter Thursday addressing criticism of Tulsa police Officer Betty Shelby.
Fox 23 reports that Shelby is set to go on trial soon for the 2016 shooting death of Terence Crutcher. The shooting garnered national attention and led to her being charged with first-degree manslaughter.
In the letter posted to Facebook, Walton expresses concern that the trial, reaction and criticism of Shelby will negatively impact law enforcement at large.
"Law enforcement is asked daily to make split-second decisions. However, what is being done by the leaders that quickly decided to blame Shelby can have an impact on the lives of law enforcement everywhere and may require the officer to hesitate in making a decision that has no time for hesitation. That hesitation can lead to folded flags being given to grieving families."
Walton goes on to say Shelby ultimately decided to "stop up and live up" to her duties as a police officer rather then "left the danger to be faced by some random stranger."
You can read the full letter here: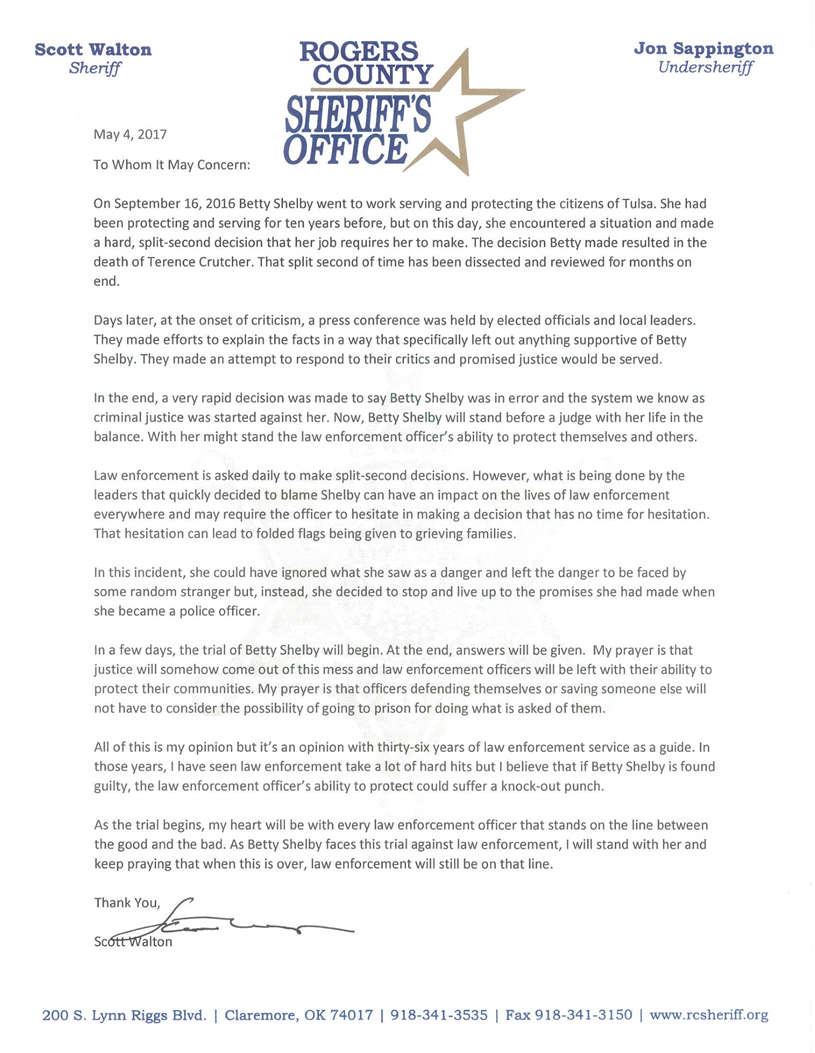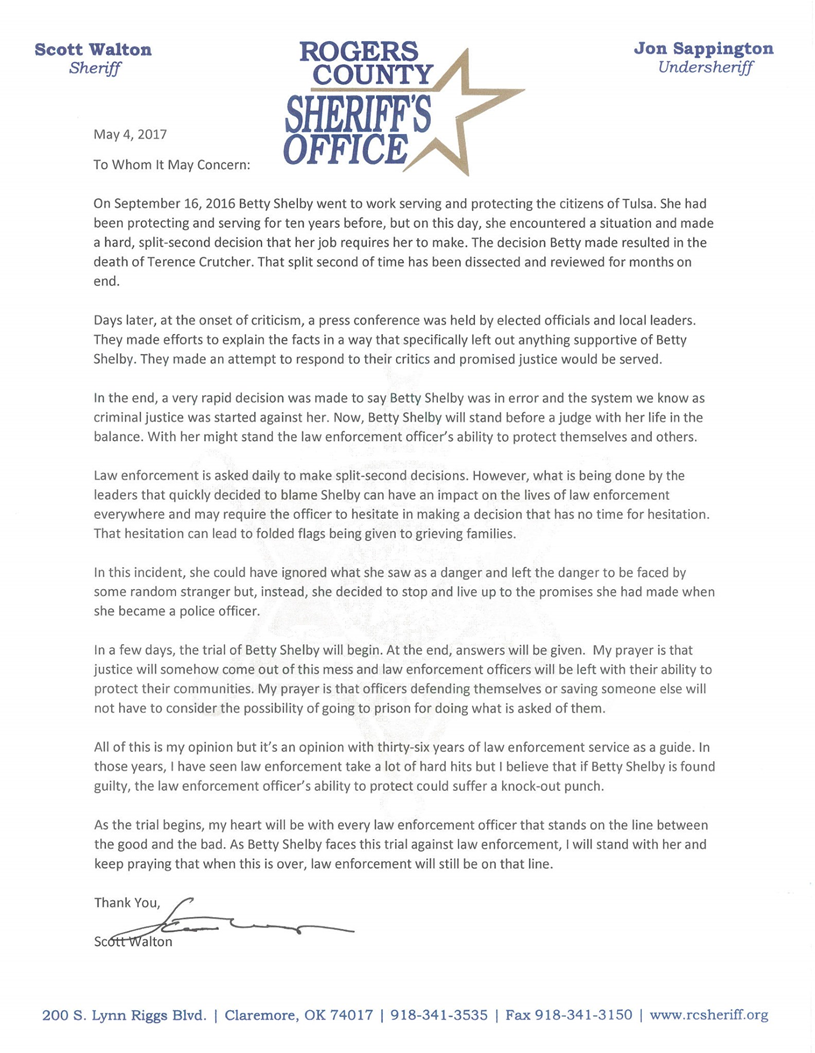 Law Officer is the only major law enforcement publication and website owned and operated by law enforcement. This unique facet makes Law Officer much more than just a publishing company but is a true advocate for the profession.