Line Of Duty Deaths Up 10 Percent In 2017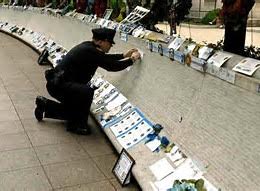 The shooting death of a deputy constable in Texas this week added to the rise in U.S. law officers killed in the line of duty in 2017: 34 so far this year, a jump of 10 percent from 2016.
Much of the increase involves a 27 percent increase in traffic-related police deaths.
January had the highest total of line of duty deaths with 13.
New York currently has the highest amount of police fatalities, with five officers lost.