Line of Duty Deaths On Record Pace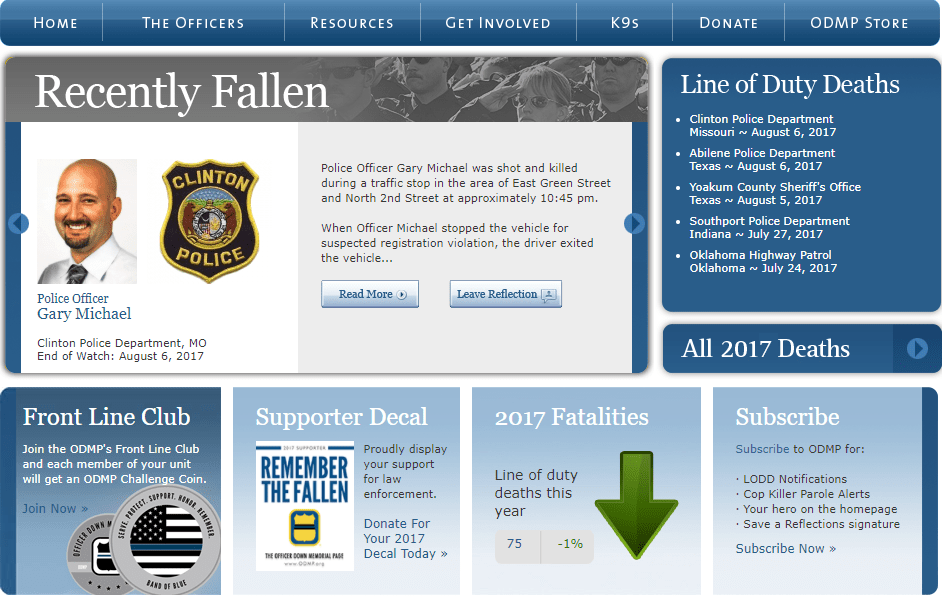 The death of Clinton (MO) Officer Gary Michael on Sunday brought the number of law enforcement officers killed in the line of duty this year to 75, which is on pace to match last years total.
Last year was the deadliest for police in five years, with a total of 145 officers dying in the line of duty. Gunfire claimed the lives of 63 officers in 2016.
In 2012, law enforcement endured 121 line of duty deaths and that, almost 50 year low, had some encouraged at the trend but since that year, the deaths have increased each year which topped out in 2016.
The trend is troubling and one that Law Officer Editor In Chief Travis Yates says that we cannot ignore.
"The business of law enforcement is a dangerous and deadly game and far too often we see a failure of training or equipment playing a part in line of duty deaths and if we can learn anything from recent years it is that those items (training & equipment) are of utmost importance," Yates said.
Indeed, law enforcement can do everything right and tragedy can still occur but Yates says that every agency should "double down" on training and give their officers the best possible chance of survival.
Yates continued, "The streets of America are not Mayberry and the size of town or department means nothing when it comes to the dangers our officers face and it is for that reason that we can never, ever let our guard down."