Lieutenant Dies After Collision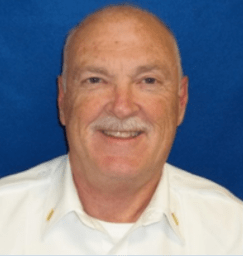 White Hall (AR) Lt. Mark Bradley, 57, died from injuries sustained in an Arkansas County crash this past weekend.
Bradley started his career in law enforcement with the Jefferson County Sheriff's Office in 1988, spent eight years with the Pine Bluff Police Department and was with the White Hall Police Department for seven years.
It is not yet clear whether Lt. Bradley was on duty.  Regardless, the loss is affecting many in this small and close community.
The White Hall Police Department posted the following message on their facebook page:
"It is with a sad heart that the White Hall Police Department announces the passing of Lt. Mark Bradley. 
He succumbed from injuries he received from an early morning accident on 07-22-2017. News of his passing has brought much pain to our department, family and friends abroad. Funeral arrangements will be posted at the earliest convenience. Please keep his family in your prayers.."