Law Officer Featured at the RISE Conference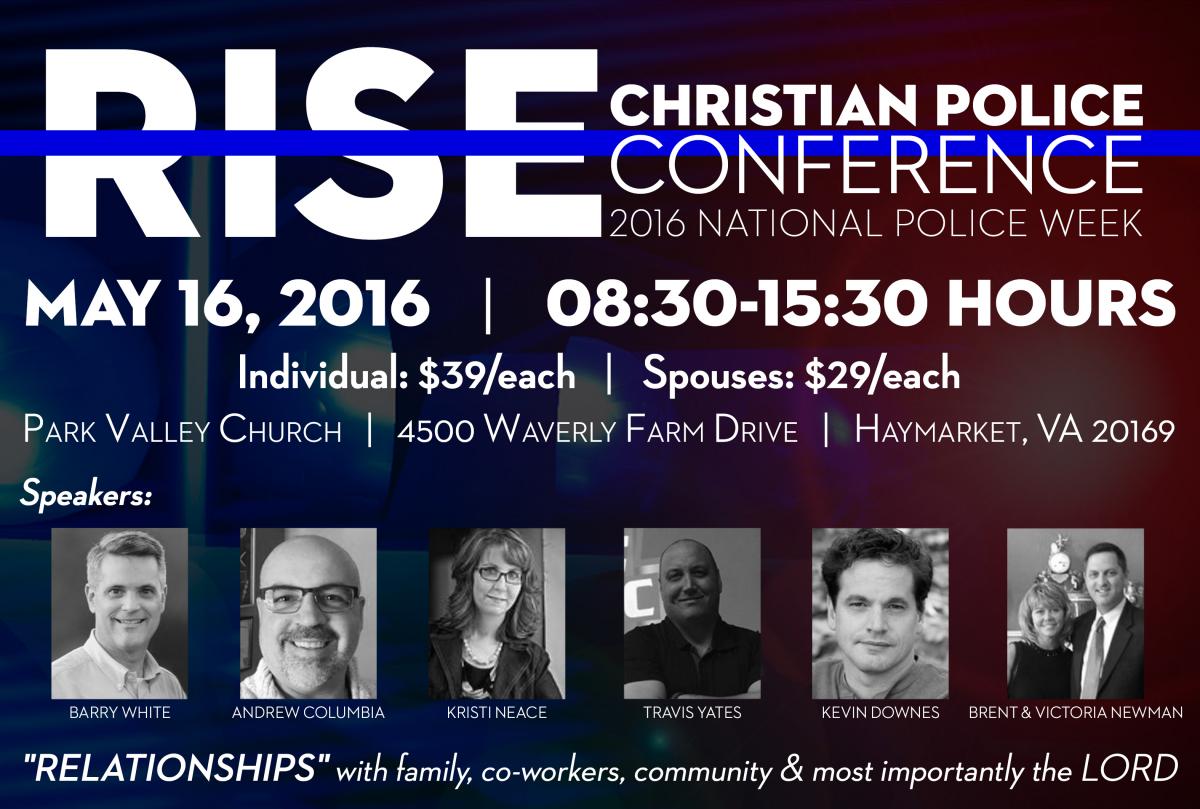 Law Officer Editor In Chief Travis Yates and Columnist Vicki Newman will be speaking at the 2016 RISE Conference just outside of Washington D.C. on May 16, 2016.  The Virginia Department of Criminal Justice Service has approved 5.25 hours of in-service credits for all participants.
The  conference, put on by a coalition of law enforcement officers, with the help of Park Valley Church is designed to inspire men and women in law enforcement to rise up in their faith and be leaders in their family, church, community, and work environment. This year's theme is focused on relationships.  The conference website states:
"It is our hope that those who attend the Rise Conference will leave ​the Conference rejuvenated, spiritually focused, and ready to be positive leaders in their families and communities."
For additional information and for registration you can visit their website.