LAPD Unveils Pink Cruiser for Breast Cancer Awareness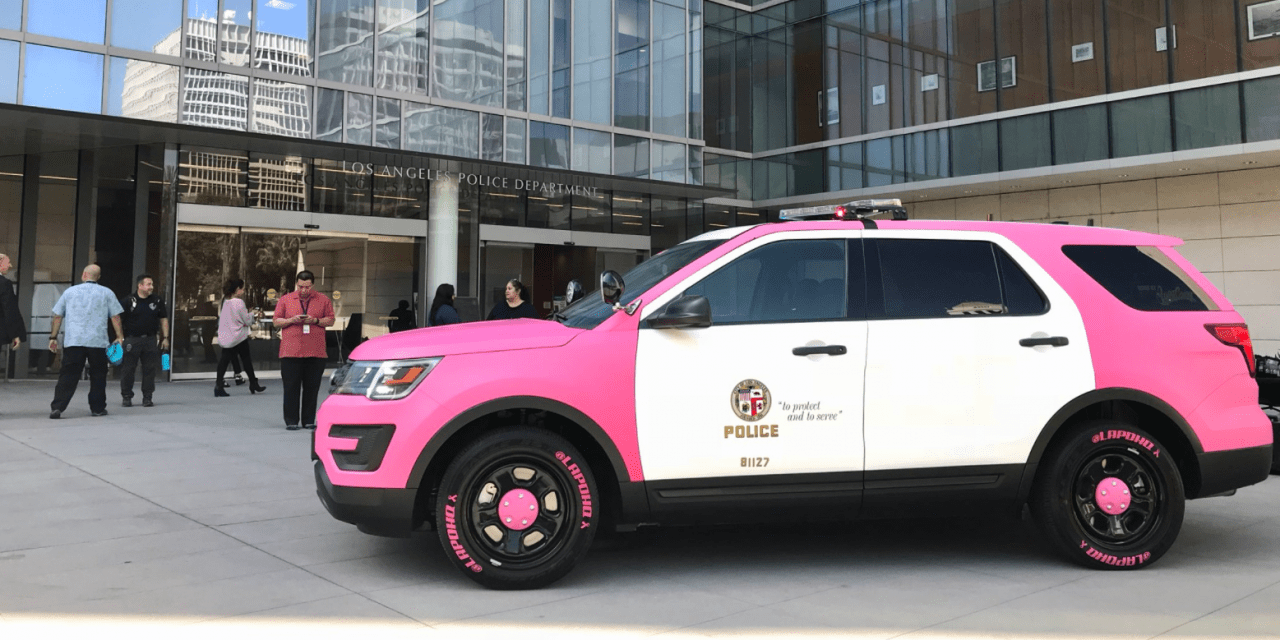 October is Breast Cancer Awareness Month and the Los Angeles Police Department is doing their part.
The agency unveiled a pink police care for breast cancer awareness.
LAPD joined forces with West Coast Customs to fix up one of their Ford Explorer patrol vehicles with a unique pink wrapping.
Dubbed the "Pink Patch Project," its purpose is to increase awareness of breast cancer.
The campaign is supported by charities worldwide to not only increase awareness of the disease but to raise funds for research into its cause, prevention, treatment and cure.