LAPD Officer And K-9 Wounded In Gun Battle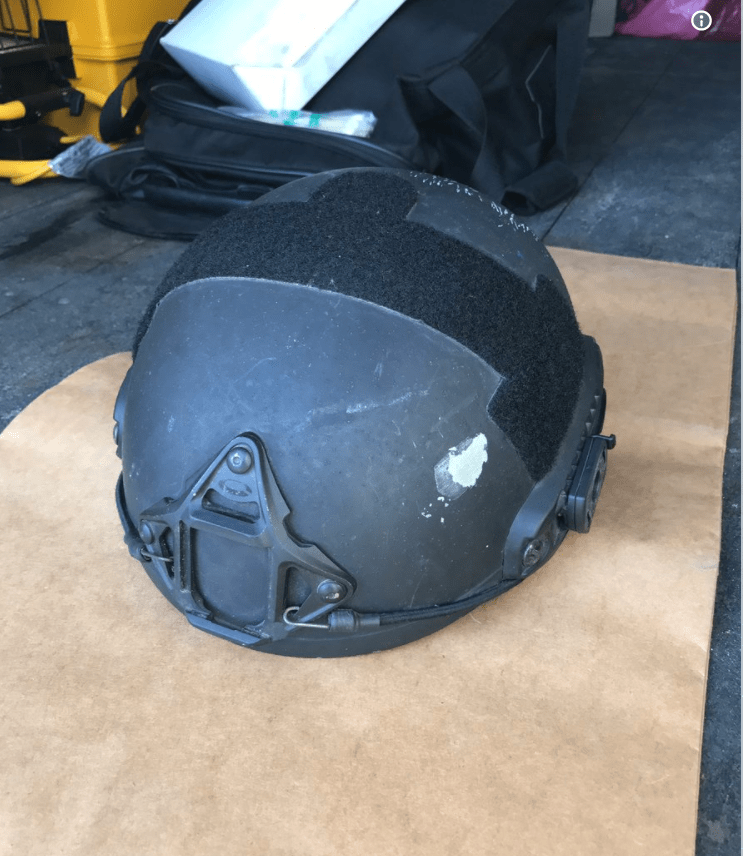 Photo Courtesy:  @LAPDHQ/Twitter, One bullet struck an officer's tactical helmet. 
---
A gunman who wounded a Los Angeles police officer and K-9 during an exchange of gunfire Thursday night has been captured, authorities said.
The suspected shooter, whom officials did not immediately identify, was arrested about midnight.
The LA Times reports that one officer was shot in the elbow and the K-9 was wounded during the exchange of gunfire. One bullet struck another officer's tactical helmet but did not injure the officer.
The suspect was booked on suspicion of attempted murder, among other charges.