LAPD Fatally Shoots Man With Pipe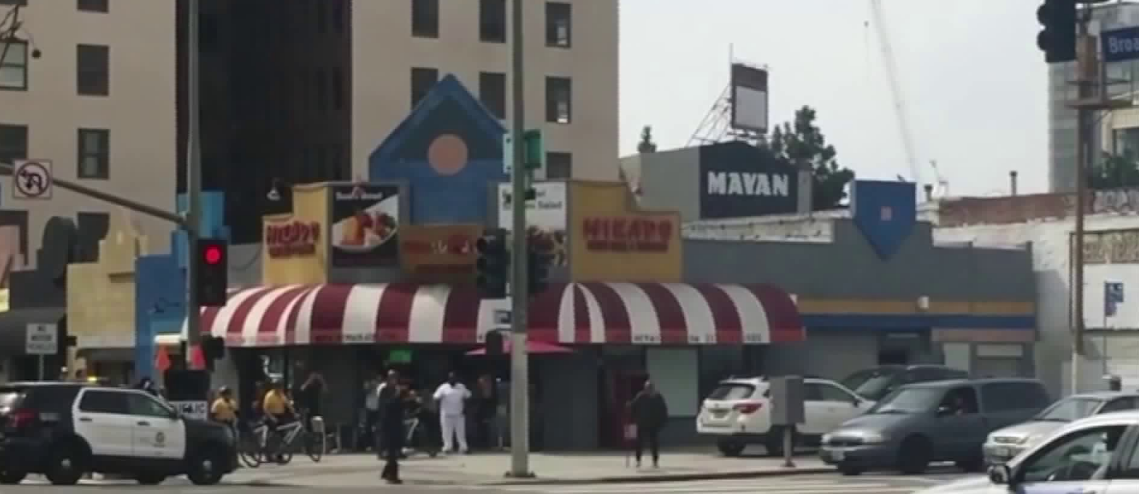 [vc_row][vc_column][vc_column_text]Photo Courtesy:  KTLA
Los Angeles police shot and killed a man who was holding a pipe on Saturday.
Officers were dispatched around 12:30 p.m. to a fast food restaurant near the intersection of  South Broadway and West Olympic Boulevard, according to the Los Angeles Police Department.
Upon arrival, police discovered a Hispanic male holding a 4 to 5 foot metal pipe.
After a TASER deployment did not work, the man was shot and later died at a local hospital.
Witnesses indicate that cops were called when the man with a pipe began assaulting another man.  When LAPD arrived, witnesses saw the man step towards officers after they had asked him to put the pipe down.
The identity of the officers have not been released.[/vc_column_text][/vc_column][/vc_row][vc_row][vc_column][vc_video link="https://youtu.be/enyH8svY28I"][/vc_column][/vc_row]