LAPD Chief Personally Arrests Officer For Having Sex With Teenage Cadet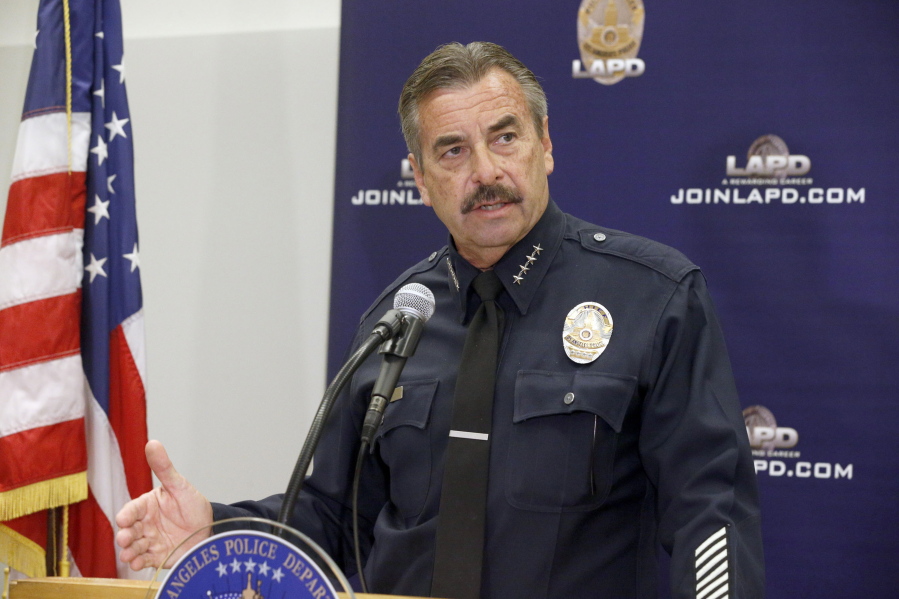 More than 100 firearms were recovered at the home of the Los Angeles police officer accused of having sex with an underage member of the department's long-hailed cadet program.
The Los Angeles Times reports that the weapons were recovered during a search of Officer Robert Cain's Rancho Cucamonga home on Thursday, according to three law enforcement sources who requested anonymity because they were not authorized to discuss the case.
While LAPD investigators are trying to determine if any of the weapons are illegal in California, Officer Cain, 31, was arrested  on suspicion of having unlawful sex with a 15-year-old girl who is a member of the LAPD's cadet program.
The allegations surfaced as the department continues to investigate the theft of several LAPD cruisers, stun guns, police radios and other equipment that were allegedly carried out by as many as seven cadets in recent weeks.
Chief Beck personally arrested Cain, a 10-year veteran of the department who was assigned to the equipment room at 77th Street Division in South L.A., around 11 a.m. on Thursday.
"I find the actions of Cain, if they are proven, to be despicable," Beck said on Thursday.