L.A. Police Commission clears officers in skid row shooting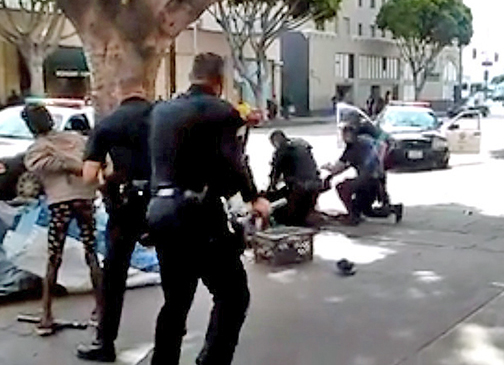 The Los Angeles Police Commission ruled Tuesday that officers were justified in shooting a homeless man last year in a controversial officer involved shooting that occurred on skid row, an area with a large homeless population.
Charly Leundeu Keunang, a 43-year-old man known as Africa, reached for an officer's gun during a struggle after he reportedly committed a robbery last March.  The shooting was ruled within policy but according to LAPD Chief Charlie Beck, the incident prompted his department to reexamine how officers are trained to interact with people who have mental illnesses. In recent months, the LAPD has expanded teams that pair officers with mental health professionals to better respond to "calls of crisis".