Krispy Kreme Employee Writes 'Black Lives Matter' on Officer's Order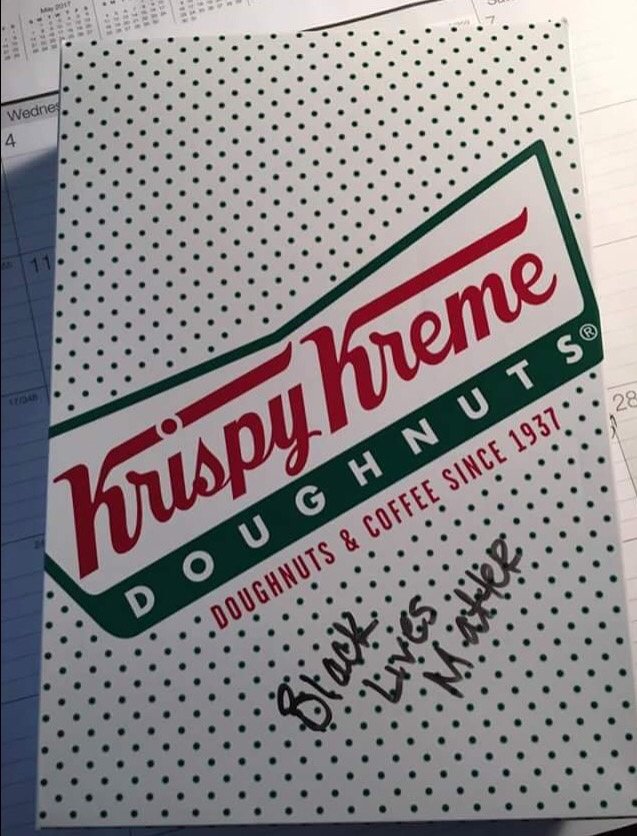 Photo Credit:  @Ben_Brasch/Twitter
Police in suburban Atlanta report that a police officer found the words "Black Lives Matter" written on his box of doughnuts when he went to pick them up.
"While it is clear this behavior was egregious in nature, Krispy Kreme did take responsibility for the incident," Louis Defense, Smyrna Police Department spokesman, said in a statement.
Krispy Kreme said in a statement Thursday that the company has apologized to Smyrna police, and that its employees will undergo training to "reinforce mutual respect" between employees and customers.