Judge To Rule If Injured Police Officer Can Sue Black Lives Matter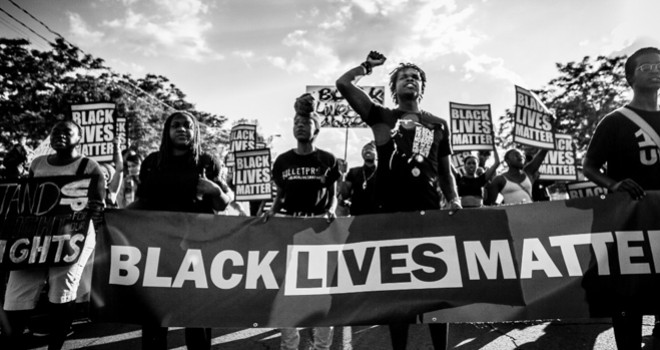 U.S. District Judge Brian Jackson said last week that he will rule "within the coming days" on whether Black Lives Matter is a movement or an organization, which would mean it can be sued in court, according to the Associated Press.
In November, an unnamed Baton Rouge police officer filed a lawsuit against Black Lives Matter and DeRay Mckesson, an affiliated Baltimore-based activist. The officer said he was badly injured when a thrown rock or piece of concrete hit him in the face at a protest after the death of Alton Sterling, a 37-year-old Black man fatally shot by a white officer outside a convenience store in July 2016.
Mckesson was one of about 200 protesters arrested and the lawsuit claims the activist "incited" violence on behalf of Black Lives Matter at the July 9 protest it said he organized and was in charge of.
Mckesson's lawyer, William Gibbens, asked the judge to dismiss the lawsuit, argued during Wednesday's hearing that Black Lives Matter is not an organization.