Jacksonville Sergeant Saves A Life In Attractive Fashion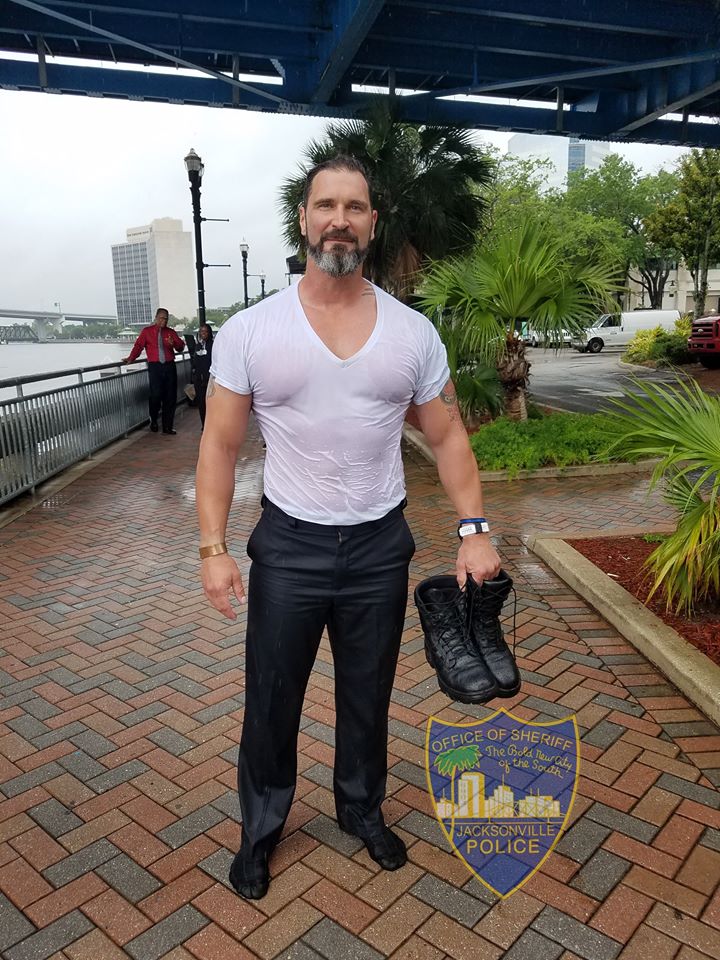 After Jacksonville (FL) Sheriff's Office Sergeant Billy Irvin Jumped into a River to Help Save a Woman earlier this month, his photo was taken immediately after the incident and posted on the department's Facebook Page.
The below synopsis was written but the photo of Sgt. Irvin went viral with over 2,000 comments and 6,000 shares.
"On Tuesday at 12:47 p.m., a citizen called JSO stating they think they saw a body floating in the St. Johns River south of Main Street. The caller stated the body appeared to be flowing with the river towards the Main Street Bridge. Police responded to the area and believed it to be a body floating as well. The body was heading south and the current was picking up. Sgt. Irvin immediately entered the water in an attempt to rescue the person. The victim's location at that time was described as being in the middle of the river between the Hyatt Regency Jacksonville and the The Jacksonville Landing. It was determined that the person was alive. A group of three construction workers from Superior Construction who were working nearby saw what was going on and assisted Sgt. Irvin in recovering the victim from the water onto their boat. We thank them for stepping up and helping our sergeant in his urgent time of need."
Here at Law Officer, we like to think all of the Sergeants out there look just like Irvin.  You know, kind of like half Wolverine and half Tom Cruise?
Congratulations Sgt. Irvin for making all of us look better than we should.
All joking aside, it was quite dangerous what Irvin did so we applaud you sir for your heroic actions.