Jacksonville Deputy Shot Chasing Bank Robbery Suspect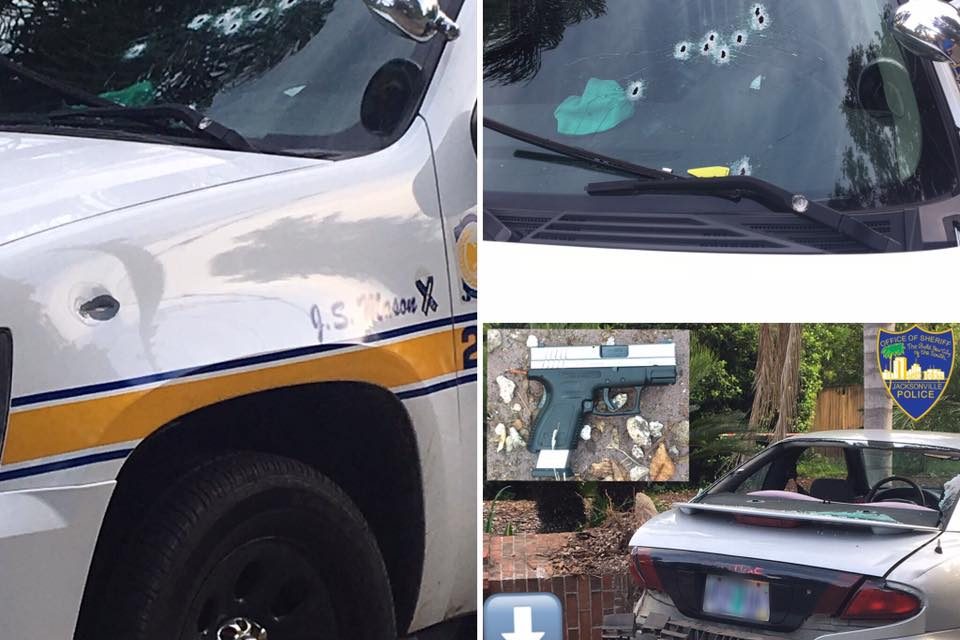 Photo Courtesy:  Jacksonville Sheriff's Office Facebook Page
---
A Jacksonville (FL) Deputy and suspect were shot during a pursuit Tuesday.
The Jacksonville Sheriff's Office confirms an officer and suspect were shot but officials have not yet released many details about the shooting.
Reports indicate that the officer was chasing a bank robbery suspect when the shooting happened.
The officer was shot in the face and he is in stable condition.
The suspect was also shot and he was killed.