Indiana Police Officer Shot and Killed Responding To Crash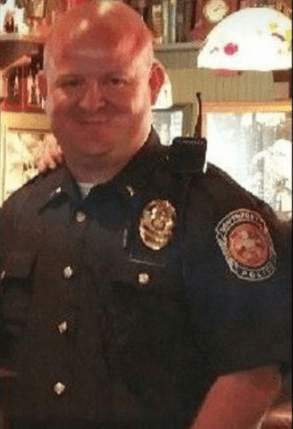 A Southport (Indiana) police lieutenant who was shot multiple times after responding to a car crash Thursday in southern Marion County has died.
Lt. Aaron Allan, the Southport Police Department's officer of the year in 2015, was pronounced dead Thursday afternoon at Eskenazi Hospital, Police Chief Thomas Vaughn said.
Allan and an officer with the Homecroft Police Department were responding to a car crash involving a flipped vehicle shortly before 3 p.m. near the area of Madison Avenue and Maynard Drive. As Allan approached the car, one of its two occupants opened fire.
The Homecroft officer and an off-duty Johnson County Sheriff's deputy who was in the area at the time returned fire and struck the shooter.  The motive and condition of the shooter is not yet known.
The IndyStar reports that the Southport Police Department is a force of about 30 officers who are unpaid volunteers. Southport is a city in southern Marion County with a population of about 1,700 people.