Homeowner Association Says 'Back the Blue' Signs Must Go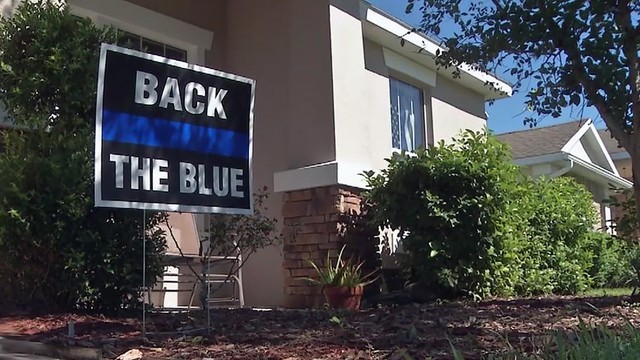 A homeowners association that oversees a neighborhood in St. Cloud (FL) is demanding that dozens of families remove from their yards "Back The Blue" signs supporting two slain Kissimmee police officers.
The Burgess Family has had their "Back the Blue" yard sign in their front yard since the tragedy that left two Kissimmee police officers shot and killed in the line of duty in August.
"We support the 'blue,' we back them, so we like to show that," said Bryan Burgess. "We're showing support for our local law enforcement, two have lost their lives in the line of duty I don't think there's an issue with it."
Some neighbors now say they plan to put the signs in their window.