Historical Payout For Dog Shot By Police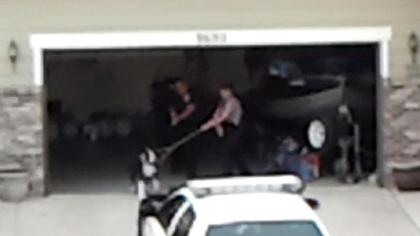 The Denver Post reports that the Commerce City (CO) police will pay the largest settlement in history to the family of a dog shot by police in November 2012,  The settlement was for $262,500 and a civil suit will begin in February.
The settlement is reportedly the largest of its kind and could set precedent for thousands of other cases.
Commerce City police were called to check on complaints that a dog was running loose. Although tethered by an animal control catch pole, three-year-old Chloe, a therapy dog belonging to Gary Branson, was shot and killed by a Commerce City police officer on November 24, 2012. The officer was acquitted of aggravated animal cruelty by an Adams County jury.
The incident was caught on camera and caused outrage in the community.
The case sets a precedent, as dogs are usually only worth face value under Colorado law.
In addition to the payment agreed to in the settlement, the city also spent over $100,000 litigating this case. Half of that came out of pocket for them.