He Is New York's Swinest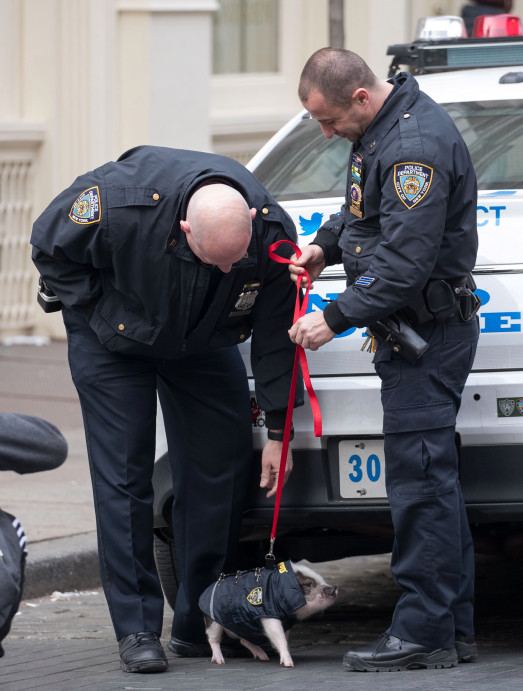 Photo Courtesy: Splash News
They call him New York's Swinest.
This tiny pig made his way into the hearts of two NYPD cops on patrol in lower Manhattan.
Officer Grid Troci and another cop were outside the Apple Store in Soho when two people walked by with a pet pig on a bright red leash wearing an NYPD jacket.
After posing for a picture, they were on their way.
Interesting enough, keeping a pet pig in a home is illegal in the city but it's OK to walk it around.
The violation falls under the city's health code, which police aren't ­required to enforce.