Gun Used To Shoot Officer Was Used In 5 Other Homicides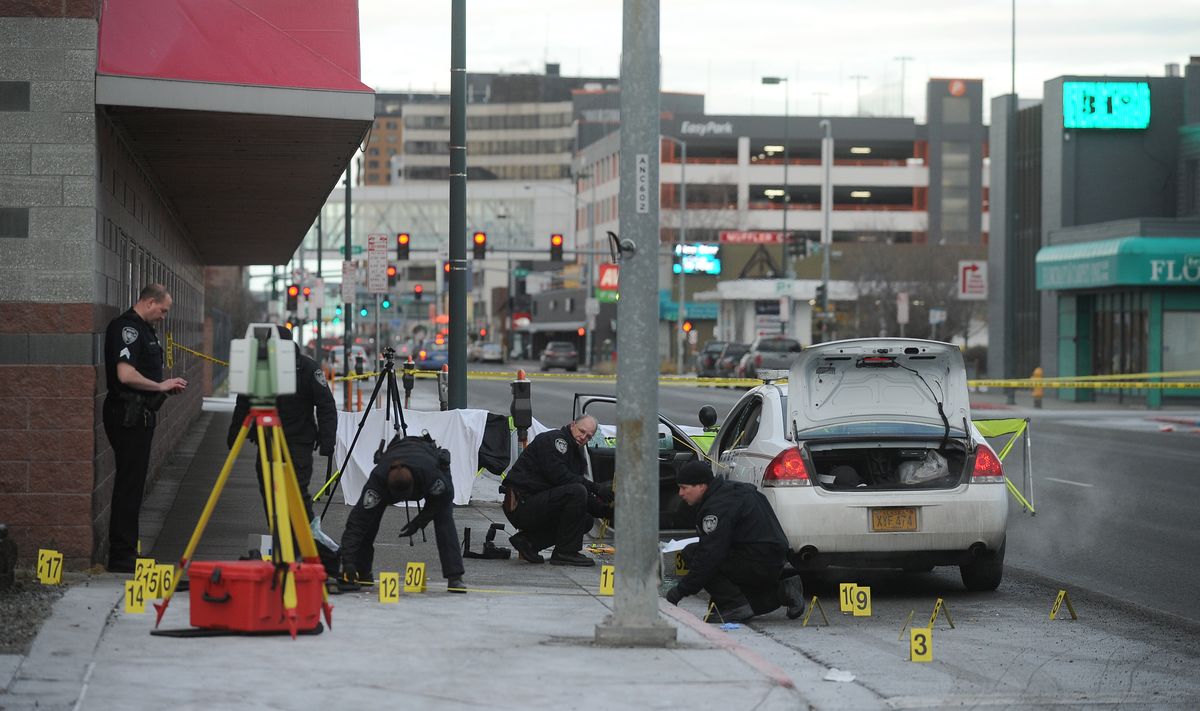 Photo: Anchorage police officers investigate the scene of a shootout that left an officer wounded, and the suspect dead; Alaska Dispatch News.
Anchorage Police Officer Arn Salao was shot multiple times—and the suspect's gun has now been linked to at least 5 other homicides, the Anchorage Police Department has said in an Alaska Dispatch News.
Officer Salao and Sgt. Marc Patzke were involved in a shootout with suspect James Dale Ritchie, on Saturday, November 13, 2016. The shooting stemmed from police response to a call from a taxi driver, who said a passenger did not pay the cab fare.
[sc name="Article Mobile Ad" ]
Ritchie was not a suspect in that incident, but when Officer Salao approached him to find out if he saw or heard anything about the taxi incident, Ritchie began shooting, in what has been described as "an ambush" in news reports.
Officer Salao is recovering and expected to survive. Suspect Ritchie was killed during the shootout with Anchorage police—and the Colt Python .357 that Ritchie left behind has now been linked to at least five other homicides.
Anchorage Police Chief Chris Tolley stated: "We know from our investigation in the last 78 hours that the gun used to attempt to kill officer Salao was the same gun used in five other homicides here in Anchorage in 2016."
Police are investigating the ownership and history of the gun, as well as ny direct links between Ritchie and these killings—which include two double-homicides.
Anchorage Police were previously aware that the same gun was used to kill three different victims, but they withheld this information as part of a strategy to avoid compromising their investigation. Lt. John McKinnon, who leads the Anchorage Police homicide and robbery/assault units, stated that the strategy seems to have helped in recovering the gun: "If we had made a big deal about it, then it might have gotten lost or disposed of."
Lt. McKinnon also stated that the five homicides cases "are still pending and we'll follow the evidence wherever it goes…"