The Great 'Orange' Police Pursuit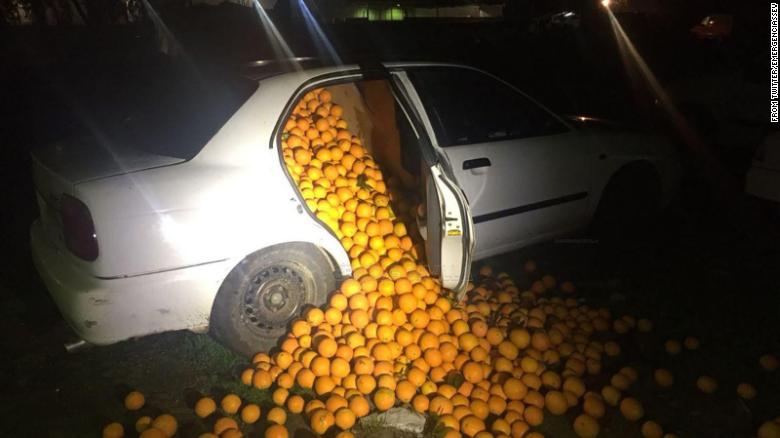 Police in Seville, Spain, came across the bizarre scene of a car full of oranges when they pulled over two cars after a short police pursuit.
Officers suspected something wasn't quite right when they saw the cars driving very close together, according to Europa Press.
When they tried to pull the cars over, they took off. A short chase through a dirt road followed.
Inside the vehicles, police found the oranges. Later, they found a truck, also packed with oranges.
Altogether, police recovered more than four tons of oranges.
The oranges were stolen from a shipment.  All together, five people were charged for theft.