Glock Trolls SIG SAUER In Epic Post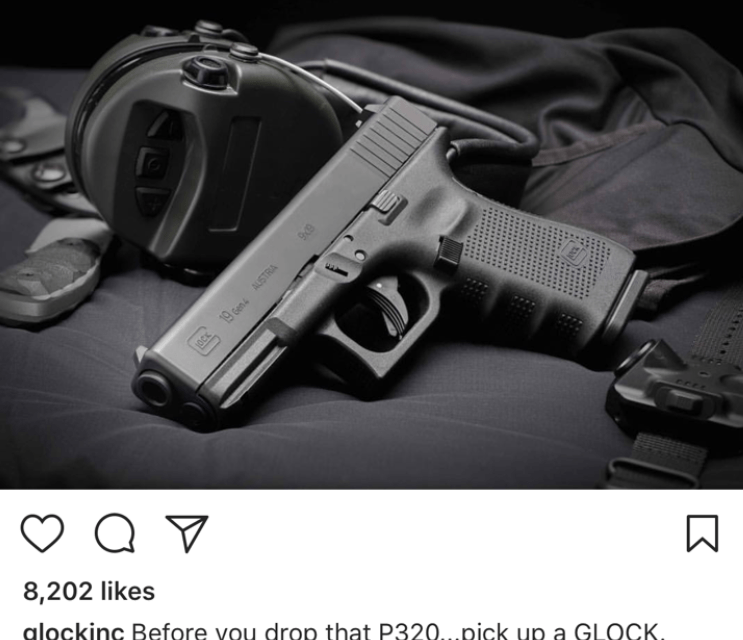 SIG SAUER has had a bad week and Glock just got finished poking a little fun at their competitor.
After reports surfaced that the SIG SAUER P320 may discharge when dropped, SIG SAUER issued a voluntary upgrade yesterday but today Glock chimed in.
Posting to their one million followers on Instagram, Glock said, "Before you drop that P320….pick up a Glock."
Comments erupted on the post with close to 400 in the first hour.
"Ruthless", "Savage", and "Burn" were just some of the words said by the amused audience.
We hope SIG SAUER has a good sense of humor and we suspect they do.  Most cops love both guns and we all need a little more humor these days.
Congrats to SIG SAUER for stepping up and handling the issue quickly and thank you Glock for giving us all a little something to laugh at in a world that takes everything too serious.