Georgia Sheriff Posts Funny Sign Outside Home After Raid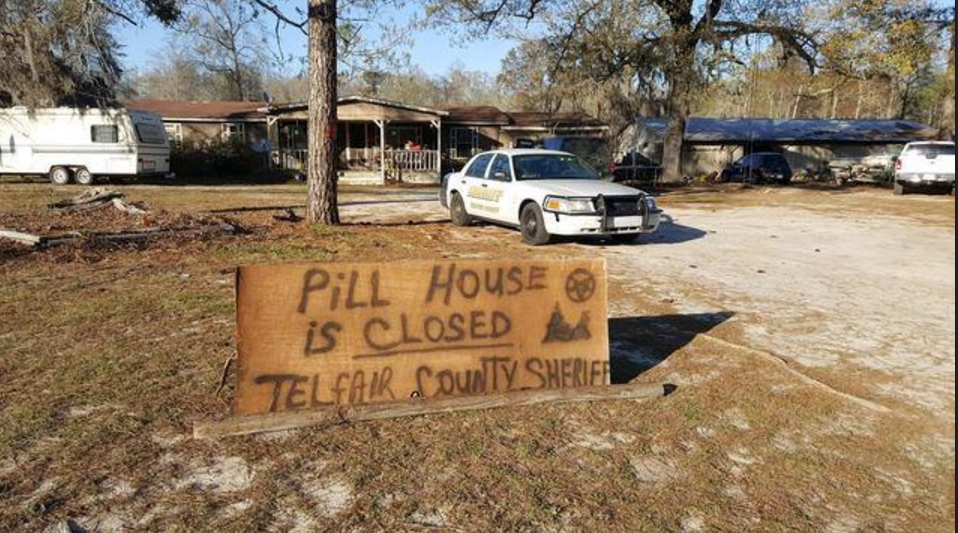 Telfair County Sheriff's Office deputies came up with the perfect way to jokingly alert criminals in the area.
Officers posted a sign saying: "Pill house is closed."
Deputies executed a search warrant on the house in Lumber City, Georgia, Wednesday and found thousands of pills, guns, slot machines and $12,000 in cash, Telfair County Sheriff Chris Steverson said in a news release posted to Facebook on Friday.
Two people were taken into custody.
Arthur Alex Sirmans, 69, will be charged with multiple counts of possession with intent to distribute dangerous drugs, multiple counts of sale of dangerous drugs, possession of a gambling device, possession of a firearm during the commission of a crime. Sirmans also owned the house that was raided.
Bethany Dawn Thompson, 25, will be charged with conspiracy to commit a crime.
More arrests are anticipated as other suspects are identified.