Freddie Gray Case: Baltimore Officers Could Face Termination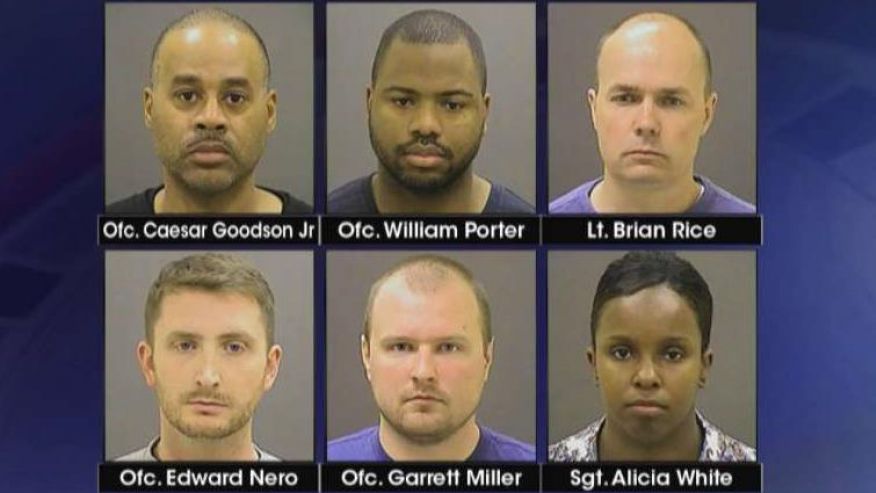 Five Baltimore police officers involved in the Freddie Gray case are facing internal charges following an administrative investigation by the Montgomery County Police Department, the Baltimore Sun reports.
According to the Baltimore Sun, Officer William Porter is the only officer not facing internal discipline and three of the remaining five — Officer Caesar Goodson, Lt. Brian Rice and Sgt. Alicia White — may face termination.
Two are facing five-day suspensions without pay, according to the Baltimore Sun's report; Officer Edward Nero and Officer Garrett Miller.
The Baltimore Police Department received the report on May 12 and has been reviewing the case.
Gray died in 2015, a week after his neck was broken in the back of a police van. The six officers were charged in connection with Gray's death.
Three of the officers were acquitted at trial and prosecutors dropped the remaining cases.