First Picture Of Las Vegas Shooter Revealed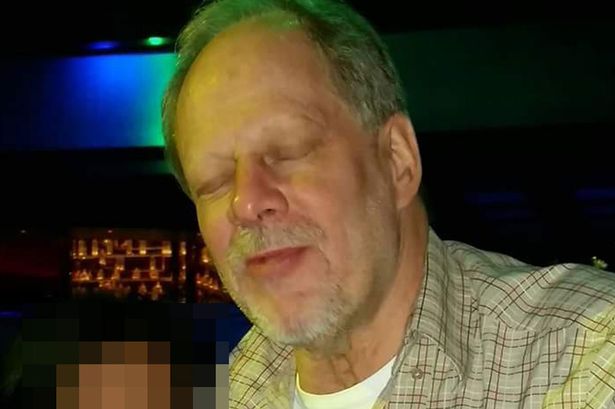 The picture of the evil coward following the largest mass shooting in American History has been revealed by the Daily Mail.  As of this writing, at least 50 people hav ebeen killed and 406 are wounded.  Police officers both on duty and off duty have also reportedly been among the dead.
The shooting broke out on the final night of the three-day Route 91 Harvest festival, a sold-out event attended by 22,000 and featuring top acts such as Eric Church, Sam Hunt and Jason Aldean.
Police say the shooter was 64-year-old Stephen Craig Paddock, a resident of nearby Mesquite, Nevada, who opened fire on the festival taking place at Las Vegas Village from a room across the street in the Mandalay Bay Hotel at 10:08pm.
Clark County Sheriff Joseph Lombardo said that his officers breached Paddock's room on the 32nd floor and found Paddock dead inside, among an 'arsenal' of 10 firearms. Lombardo said that Paddock shot himself dead.
Investigators are now raiding Paddock's home in a retirement community in Mesquite, which he shared with a woman named Marilou Danley. Danley was initially called a person of interest in the shooting, but police no longer believe she was involved after contacting her early Monday morning and finding her out of the country. Police say it appears Paddock used her ID when he checked into his hotel on September 28.
Lombardo said investigations are still ongoing and police have not yet determined a motive. He was not believed to be connected to any militant group, Lombardo said.
'We have no idea what his belief system was,' he added.
President Donald Trump paid his respects on Monday morning after the shooting, writing on Twitter: 'My warmest condolences and sympathies to the victims and families of the terrible Las Vegas shooting. God bless you!'