Ferguson Protester In Famous Photo Found Dead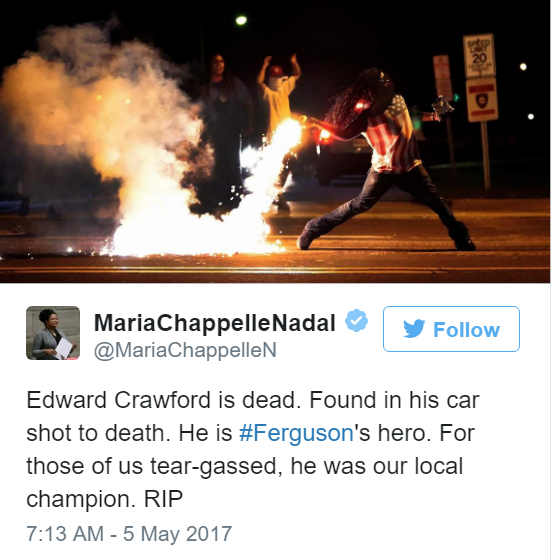 Edward Crawford, the subject of an iconic photo taken during the Ferguson, Mo. riots protesting police brutality, died in St. Louis from what police say was a self-inflicted gunshot wound.
According to the St. Louis Post-Dispatch, the manner of Crawford's death is still being investigated, as it is possible that the gun discharged accidentally. Crawford's father, Edward Sr., says he does not believe his son committed suicide.